So I have previously mentioned
Happy Hour Hangout
last month was a great opportunity that I was so pleased to be a part of. One thing we talked about was creating a theme for your blog. We were able to share with each other what we thought the theme was to another persons blog who we read frequently. Have you ever thought of what your theme may be? Or what you would want it to be?
Now these women are repeat "offenders" here for Cheers not Jeers, but these are women who I go to when I need that specific blog post
Cheers not Jeers Episode 16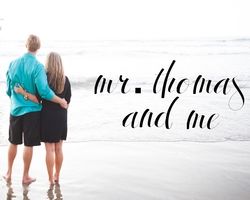 I don't ever have enough praises for
Amber and her amazingly uplifting blog
. Her words are eloquent but hit you straight to the core where you need it most. She blogs about remaining
strong
during the hard times and giving it all up to God when she knows it's out of her hands. I admire her sweet spirit so much and just wish we didn't live on opposite sides of the country. She says I must come visit her in Cali because she's not a fan of freezing…me either girlfriend! If you haven't visited her blog it is a MUST because you will instantly fall in love with her incredibly real space.
Laura is your best friend
you never knew you had until you stop by her blog. She is one of the most down to Earth people I have met via blogging. Over on her space you can see what an amazing wife, aunt, sister and friend she is. Her shoes are ones I would love to step into for a day. I would be no good at being a farmer's wife, but I love the times she spends in nature. Not to mention the beautiful photographs she is able to capture of her surroundings. As much as I'd love to visit North Dakota to meet this blogging bestie, I'm going to have to wait until it warms up. North Dakota makes New York look like a sissy when it comes to cold weather!
_________________________________________________________________________________
As bloggers, more importantly as women, it is often easy to get caught up in the strains and drains of life. Lets face it, life can just flat out SUCK at times. And I don't know about you, but I don't know anyone who doesn't love a sweet compliment or a simple thumbs up thrown their way. As motivation to spur a little female bonding around the "interwebs" I introduce to you this weekly link up "Cheers not Jeers"
This is your chance to build up some of your favorite women and showcase their talent through your blog and spread a little sisterly love.
How it works:
Every Wednesday join in the link up by including "Cheers" about your favorite bloggers. These are bloggers who spur your creativity, touch your heart, or keep you sane laughing.

Post a small shout out or devoted post to your blogger loves, creating more community between each other, while posting a link to their blog in your post so others many be inspired.

After linking up, find a new face, visit a new blog, introduce yourself and send them a "cheer"
Highly Encouraged:
There are no specific "rules" about following certain individuals in the link up, but just strongly encouraging women to seek out one another and offering praise instead of the negativity we can often see floating around the world wide web. I will personally visit each blog in the link up to see what an awesome impact this is making.
Check out my newest adventure!